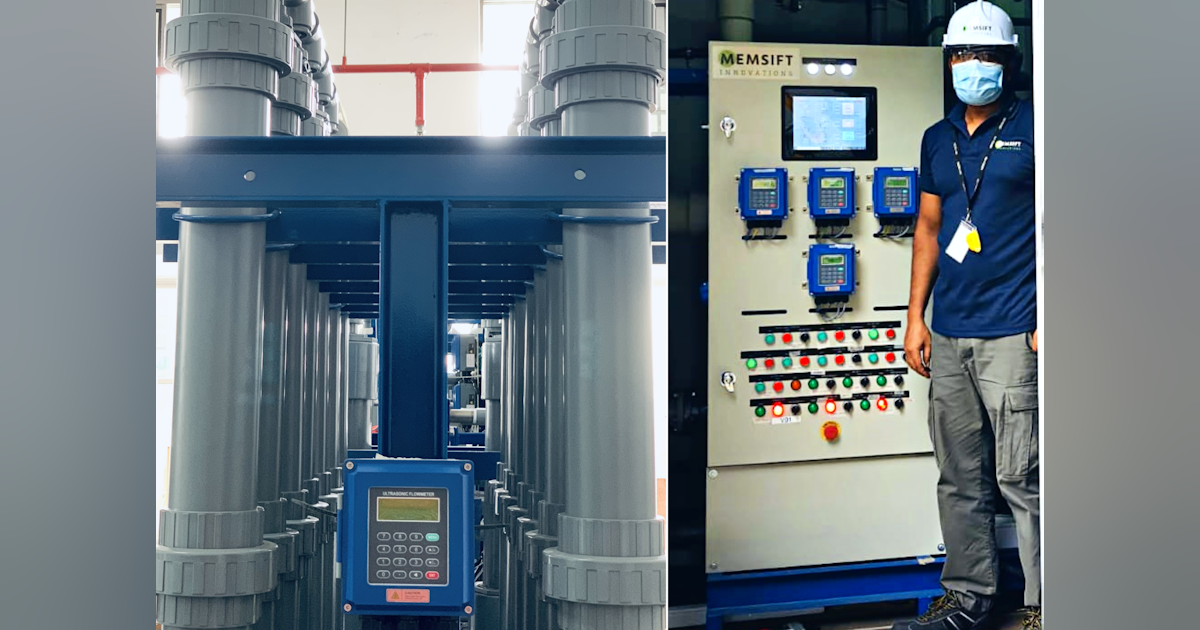 U.S. Patent Office Grants Patent to Memsift Innovations for its Core Membrane Distillation Technology
The United States Patent Office (USPTO) has granted Memsift Innovations Pte Ltd United States Patent Number 11235284 which covers the TS-30™ compression and expansion based enhanced membrane distillation process and its various applications.
The system works on the principle of simple thermodynamics (heat and mass transfer), and the driving force is the partial vapor pressure gradient across the membrane. The TS-30 system operates at relatively low temperature and pressure compared to the conventional thermal membrane and pressure process and treats high salinity wastewater.
The technology has been well demonstrated for industrial liquid waste treatment and resource recovery for the pharmaceutical, chemical/pulp and metal finishing/mining industries. It closes the loop of industrial liquid waste and recovers up to 100% of chemicals (metal salts, acids and other chemical compounds) and > 95% of water at an operating cost > 80% lower than that of traditional evaporators. Additionally, the technology also reduces the carbon footprint by up to 80%.
"We are delighted that the United States Patent Office has recognized the uniqueness of our TS-30™ enhanced membrane distillation technology and granted this patent," said Dr. J Antony Prince, CEO of Memsift Innovations Pte Ltd. "The patent further strengthens our efforts to commercialize and differentiate our TS-30™ Enhanced Membrane Distillation System from traditional membrane distillation methods and provides Memsift Innovations with a sustainable competitive advantage in the market. of our business and we believe it will help us bring this wonderful technology to the world market.
Memsift Innovations has an extensive portfolio of patents or patent applications covering all key products and creates shareholder value by giving Memsift Innovations both the freedom to operate and meaningful product differentiation.
With more global legislation and increased corporate environmental awareness, Memsift plans to raise funds to seize emerging opportunities in the green circular market. Memsift wants to accelerate its growth to build a new factory to develop greater industrial production of patented and patent-pending membranes and modules [Stomate®️, MemRain™️, Mistil™️ and GOSEP™]increase the time-to-market of its portfolio of winning products, increase its market share by opening overseas sales and service offices, and strengthen its organizational capacity.