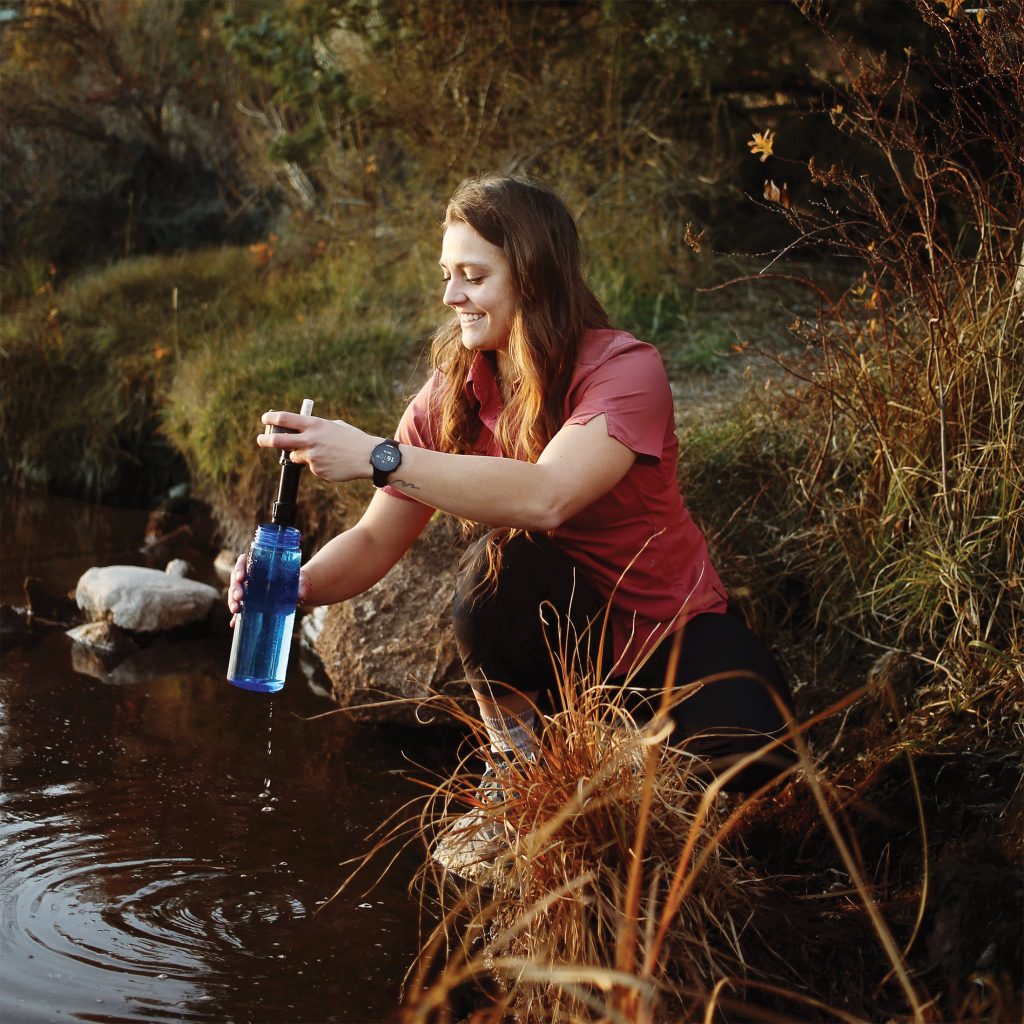 Sawyer Products Launches Personal Water Filtration Bottle
Sawyer, the maker of topical water filter insect repellents, has launched the Sawyer bottled water filtration system.
Sawyer's Water Filtration Bottle adds to its line of personal water filtration systems. Utilizing the capabilities of its specialized water filters, the Sawyer Water Filtration Bottle combines portability and efficiency to access clean, safe drinking water on the go.
The 24 oz water filtration bottle can be filled with water from freshwater lakes, streams, rivers or while traveling. It includes a 0.1 micron hollow fiber membrane filter that removes 99.99999% of all bacteria, including salmonella, cholera and E. coli, 99.9999% of all protozoa, such as Giardia and Cryptosporidium, and 100% microplastics.
The kit includes a 24oz BPA-free Tritan bottle, a cap that fits a standard 63mm wide-mouth bottle, a double-threaded mini-filter, and a backwash plunger.
"At Sawyer Products, we are always looking to provide innovative drinking water solutions that meet the needs of as many people as possible, whether it's an outdoor enthusiast, a daily commuter in town , an avid traveler or a member of a growing global community," said Kurt Avery, CEO of Sawyer Products. "This is a product that we believe represents the largest market for 'addressable users of all the water filtration products we have developed, given its portability and portable form factor.'
Photo courtesy of Sawyer Products