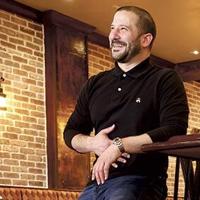 Restaurant owners are turning to high-tech air filtration systems for the benefit of customers and staff. | Eat + Drink – Monterey County Weekly NOW
Dale Byrne has no patience for political skirmishes. The retired software executive, and president and "CEO" of the successful volunteer group Carmel Cares, is more interested in getting things done than debating. When the pandemic threatened to close dozens of Carmel-by-the-Sea restaurants, he and Cares asked for help creating a parklet design to share with restaurants for free. When the political skirmishes over parklets began, Byrne bowed out.
But that wasn't all for Carmel Cares – before the parklets initiative, Cares created a lifeline for restaurants by offering grants to owners in exchange for cooking meals for nonprofits and people. locked up seniors – all funded by a community foundation for the Monterey County donor-advised fund created by realtor Tim Allen called Carmel Gives.
This grant saved Mission Bistro, says owner Shaheen Alnuaimi. Today, Alnuaimi proudly declares that his restaurant is the first to be part of Cares' newest initiative: installing air filtration systems in Carmel restaurants to protect both diners and employees. The effort fits into Cares' mission statement to keep Carmel "beautiful, safe and inviting".
The initiative started last year after Allen called Byrne and asked him to work with Bill Hayward of Hayward Lumber (and the Hayward Healthy Home Initiative) on an air filtration project for restaurants. With the city's political debate over parklets continuing to threaten their existence, air filtration was the next best thing.
Hayward had previously teamed up with Mark Hernandez, a professor of civil and environmental engineering at the University of Colorado and director of the university's Environmental Engineering Microbiology and Disinfection Laboratory, to design and study a system to monitor the air filtration at the Sierra Mar Restaurant at the Post Ranch Inn in Big Sur.
"The Post Ranch Inn is truly one of the premier examples of reopening, using building science in an evidence-based way to reduce the risk of reopening after Covid," Hernandez says.
In Carmel, Byrne and Hayward found a Bay Area consulting firm, AirByDesign, and a manufacturer of filtration units, Wynd, to partner on the project. AirbyDesign uses a LiDAR (Light Detection and Ranging) imaging system to build a virtual 3D model of a restaurant, which is then used to design the restaurant's filtration system which includes placement of units and sensors. The sensors collect data around the clock and send the data to AirbyDesign. If sensors detect CO2 levels that are too high, the company warns the restaurant to open windows and doors to increase airflow.
Wynd machines equipped with HEPA filters are two feet tall and about a foot and a half wide. They are silent, drawing in impure air from the sides and pushing clean air to the top of the unit. Mission Bistro has three that facilitate six and a half air changes per hour. Filters should be changed once every six months.
"Customers need to feel comfortable that this isn't just a static thing where they buy a filter, stick it in a corner, and hope it works," says Byrne.
Restaurants can register to be part of the program, install equipment and train staff on how to use the system. They then receive a blue window sticker to let customers know they are using the AirByDesign/Wynd system. It reads "Verified Clean Air; This company has invested in your health and safety.
Byrne says Cares has 12 to 15 restaurants that have installed the equipment. Byrne and Hayward negotiated lower rates with AirByDesign for designing and monitoring subscriptions for these initial restaurants. Wynd offers to split the unit cost — between $300 and $400 — into 12 interest-free monthly installments. As they move forward, Carmel Gives will be offering grants to owners to cover the first 10-15 months of subscription fees for those struggling to pay.
"I hope to get all the restaurants and it will become national history," Byrne says. "Because it is necessary. We never thought about it with the flu… we're always going to have something, so why not have clean air instead of dirty air?