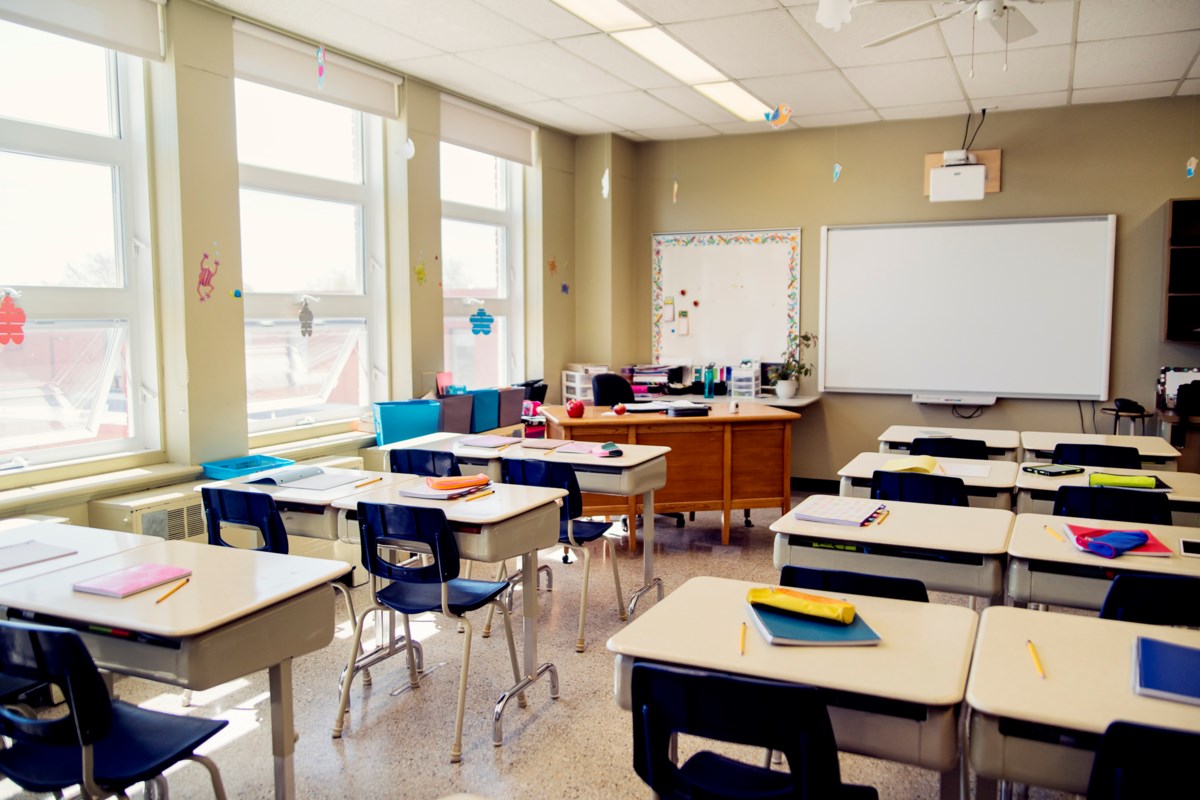 Ottawa Catholic School Board to Receive 1,600 Additional HEPA Air Filtration Systems by End of School Year
As students return to class after March Break, the board anticipates that many students and staff will continue to wear masks, even though they are not required to.
With mask mandates lifting in Ontario schools as of Monday, March 21, that doesn't mean the Ottawa Catholic School Board (OCSB) will stop their efforts to keep students and staff safe.
In fact, the board will implement approximately 1,600 new HEPA units, which will be installed in every classroom, before the end of the school year.
Speaking to Cormac Mac Sweeney on The Sam Laprade Show on Thursday March 17, Tom D'Amico, director of education at the OCSB, said that while the installation of all units should be complete by At the end of the year, the school continues to meet the clean air filtration guidelines set by the province.
"We continue our increased inspections, we have also increased the frequency of filter changes and many of our systems have rooftop units which continue to add that maximum efficiency that our schools need," D'Amico said. "We had about 1,200 HEPA units in our schools since September – that was in our isolation rooms, special education rooms, kindergarten classes, lunches and music rooms."
And since all measures will be lifted, OCSB schools will resume activities such as fundraising, volunteering, field trips, open houses, artistic performances and spectator sports, "in a thoughtful and progressive manner. ", says the OCSB on its website.
Masks will also be optional when students return to class
"I anticipate that many of our employees and students will continue to wear masks," he said. "We'll see what happens on the first day back."
However, masks must be worn in all public areas for 14 days if a staff member or student is returning from travel outside of Canada, including the United States.
Hand sanitizers will also remain in all schools, along with enhanced cleaning measures.