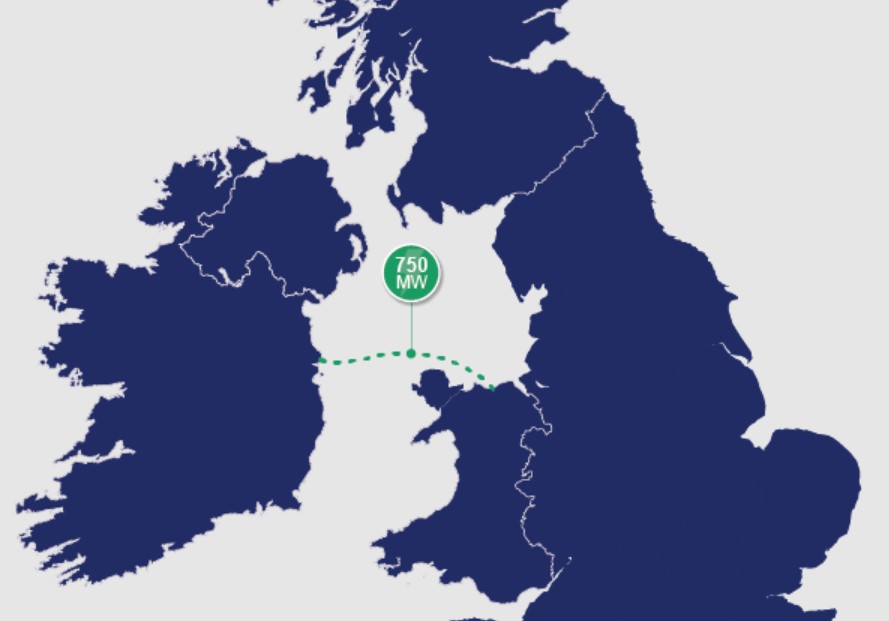 Ofgem grants electricity interconnector license for Great Britain-Ireland link
UK energy market regulator Ofgem has granted an electricity interconnector license for the MaresConnect interconnector which will link Ireland and Great Britain.
The licence, granted on June 27, authorizes MaresConnect Limited to participate in the operation of the interconnector which will link the 400kV substation at Bodelwyddan in Great Britain and the 220kV substation at Maynooth in Ireland.
Ofgem stressed that the license is not an authorization to operate the interconnector under a specific regime, such as the trader exempt route or the cap and floor regime.
In addition, the construction of the interconnector is subject to separate planning processes, including obtaining any required consents or permits from the relevant authorities, including the relevant planning authority.
As a reminder, MaresConnect Limited submitted the license application to Ofgem in April.
The MaresConnect interconnector is an integral part of the MARES project, which aims to integrate 1,750 MW of new renewable energy sources and 6 GWh of pumped hydro energy storage (PHES) in Mayo, West of Ireland, to GB and SEM networks, thereby providing increased interconnect capacity and voltage stability.
A power grid connection agreement for the link is already in place between MaresConnect and National Grid's Bodelwydden substation in Wales.
The project developer plans to start construction in 2025, with operations scheduled for 2027.
With its nameplate capacity of 750 MW, the project will be able to power 570,000 homes when fully utilized.
Follow Offshore Energy's Subsea on social media: