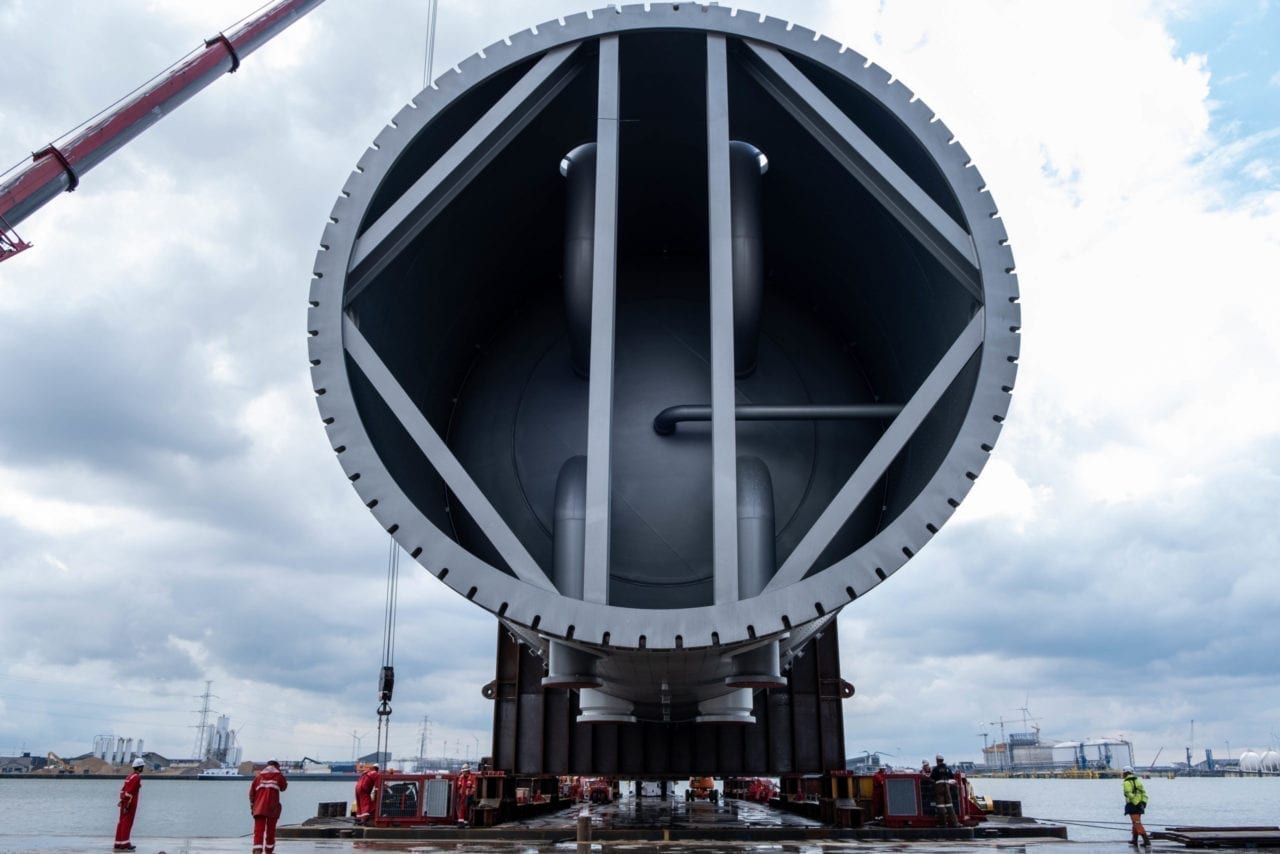 Massive distillation column delivered to Borealis' new PDH plant – Chemical Engineering
[ad_1]
Borealis Group AG (Vienna, Austria) announced a milestone in the construction of its worldwide propane dehydrogenation (PDH) plant in Kallo, Belgium: the propylene separator – one of the largest units in equipment never delivered to the port of Antwerp in one piece by ship – was successfully transported from the quay to the Borealis site in Kallo. Borealis 'new PDH plant represents Borealis' largest investment in Europe.
The propylene separator is a distillation column that will separate propane from propylene, as produced by the new PDH plant. With a length of 105 meters, a width of 10 meters and a weight of 1,600 tonnes, the log splitter is one of the largest pieces of equipment ever delivered in one piece to the port of Antwerp.
The plant will have a targeted annual production capacity of 750,000 metric tons per year (mt / year), making it one of the largest and most efficient facilities in the world. Production is expected to start at the end of 2022.
Borealis sources basic raw materials, such as propane, naphtha, butane and ethane from the oil and gas industry and converts them into ethylene, propylene and other high-value hydrocarbons. Recently, Borealis has also started sourcing renewable propane as a feedstock for developing and producing renewable propylene and polypropylene.
[ad_2]