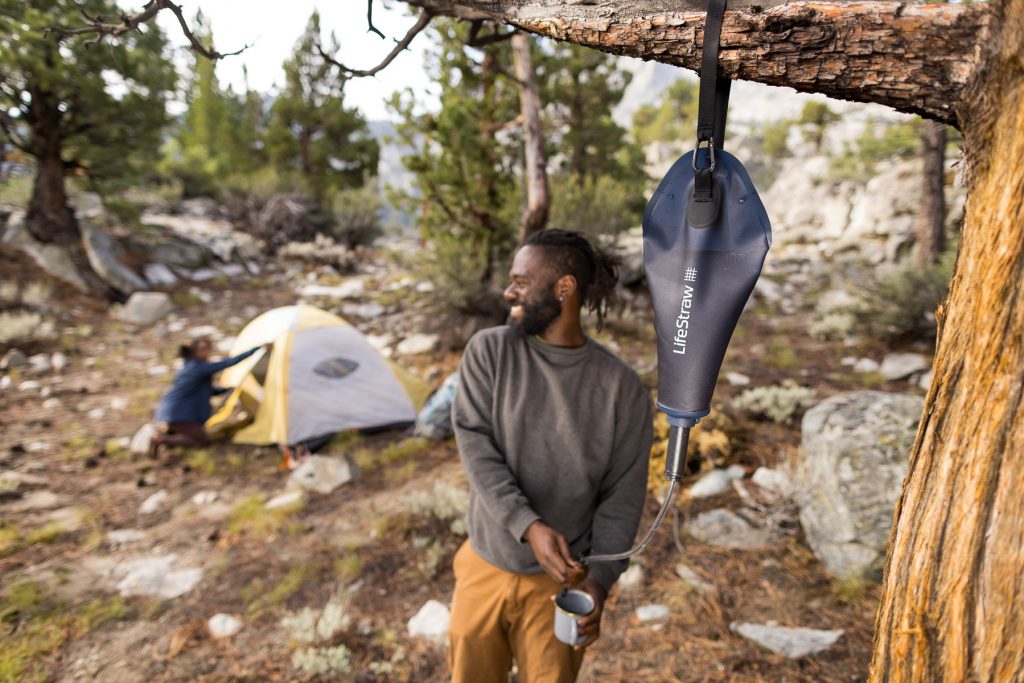 LifeStraw Introduces Peak Series Backcountry Water Filtration Products
LifeStraw announced the spring launch of its Peak Series water filtration systems designed for outdoor and backcountry use.
Building on the success of the original LifeStraw design, the Peak Series includes five models in lightweight and compact carry options and includes the redesigned Personal Water Filter Straw, 650ml Collapsible Water Filter System and 1 L, a 3L and 8L gravity water filter system, and 8L gravity water filter + water storage bag.
New Peak Series attributes includeurability, sealed storage, improved microfilter performance, versatility and compactness without additional parts.
the Personal Water Filter Straw is a lightweight personal water filter with improved grip and flow, built-in gravity hose attachment and universal thread for attachment to squeeze bottles. Weighing 2 ounces and with a five year warranty.
the Collapsible Squeeze Bottle Water Filter System (650ml and 1L) is an all-in-one water storage and filtration device made from materials "twice as thick" as other bottles and optimized membrane density to reduce clogging and create a custom overcap to prevent leaks. The removable filter can be screwed onto other water bottles, other Peak gravity systems, or outside of the bottle to maximize water capacity in an emergency.
the 3L gravity water filter system with a 47 inch hose is a simple, economical, lightweight and packable option for small group camping and backpacking. The optimized filter cartridge offers high flow and the ability to remove sand and silt without clogging, while the water storage bag is strong and leak-proof. It is designed to be used as a gravity system, large squeeze bottle, and leak-proof water storage (with an included leak-proof cap). The filter component can also be used as a straw or can be screwed onto a standard water bottle.
the 8L Gravity Water Filter System This high capacity 8 liter system with a 47 inch hose is made of 840 denier TPU double laminate nylon reinforced fabric for durability. The large cap allows for leak-free filling, cleaning and mobility and the simple yet improved filtration system is designed to prevent clogging. It is easy to hang on a tree or an RV.
the 8L+8L Gravity Water Filter System is basecamp's ultimate high-capacity filtration system that provides safe, quick-connect storage. The dirty water bag and the safe water storage bag have a double-sided TPU coating and are waterproof. The drinking water storage bag has a custom spout for high flow and a hose adapter to add functionality. This system makes it easy for one person to carry water.
Straw, Squeeze and 3L products will be available mid-March at REI, Bass Pro, Dicks Sporting Goods, Public Lands and LifeStraw.com. 8L systems will be available in May 2022.
Photo courtesy of Life Straw