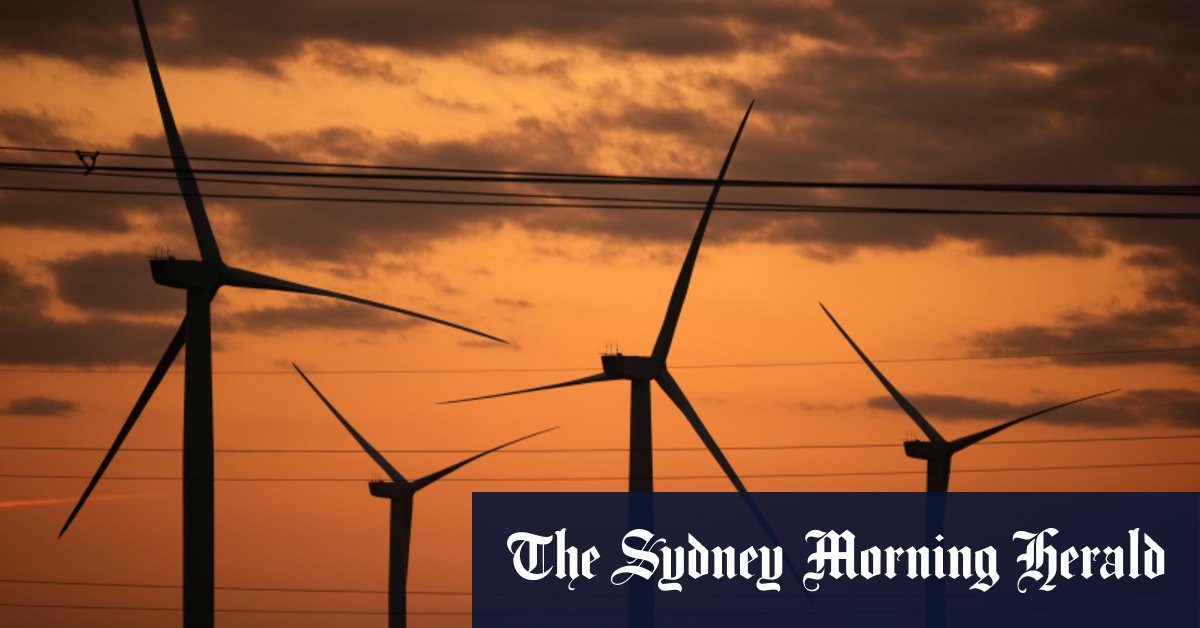 Gas is squeezed out of Australia's power market as renewables kick in
Despite pandemic shutdowns and supply chain issues, households led a record increase in rooftop solar capacity last year. More than 3000MW were installed in 2021 and almost a third of Australian homes have solar panels, the highest rate in the world.
Loading
Although reliance on coal has continued to decline, it remains the primary source of energy in the NMS, accounting for 66% of electricity generation, a decline of 4.4% since 2020. Over the past five years , the share of coal in electricity generation fell by 15.3%.
Demand on the NEM has been constant for the past 15 years and hasn't changed much during the pandemic because although consumers weren't using electricity in offices, they were using it at home, said Tim Baxter, senior researcher at the Climate Council.
"The role of gas in the network will continue to decline over the next 10 years," Baxter said. "This is where batteries and pumped hydro will help introduce more flexibility."
The pumped hydro acts like a big battery. When there is excess power in the system, the energy is used to pump water to a storage area. When there is a demand for energy, water is released and used to generate electricity.
Loading
Bruce Mountain, of the Victoria Energy Policy Centre, said the fall in gas consumption also showed that peak gas generators – activated only to supply the grid when demand increased – were being driven from the market.
"This was well known and expected by everyone in the energy sector," Professor Mountain said.
The federal government has come under fire for its controversial proposal to build a $600 million gas-fired peaking plant at Kurri Kurri. When it was announced, Energy Security Board Chairman Kerry Schott said no one would build it from the private sector because "it doesn't stack up."
Federal Energy and Emissions Reduction Minister Angus Taylor said peaking or fast-start gas-fired power plants are needed to provide dispatchable power to fill energy supply gaps .
Victorian Minister for Environment and Climate Change Lily D'Ambrosio said her government was proud to have achieved Australia's biggest-ever annual increase in renewable energy last year, attributing this to many multiple goals and legislated renewable energy projects such as the 300 megawatt Great Victorian Battery.
The Morning Edition newsletter is our guide to the most important and interesting events of the day. stories, analysis and insights. register here.