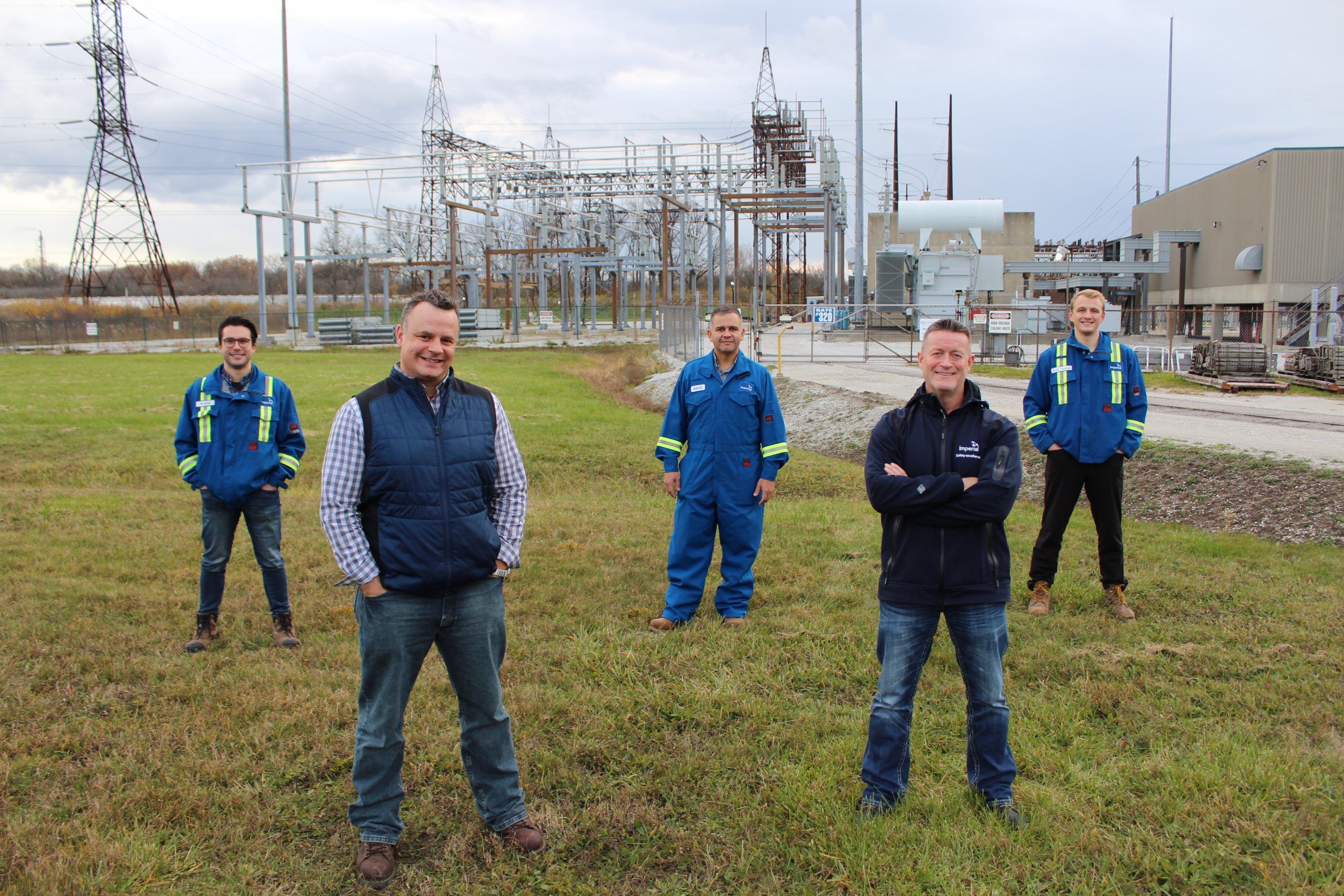 Electricity storage project planned for Imperial's Sarnia site
Content of the article
A major battery project under construction for Imperial Oil's Sarnia plant is expected to reduce the amount of electricity consumed by the petrochemical manufacturing site during peak hours.
Content of the article
The company, present in the city since 1899, owns a refinery, a chemical plant and a research center in Sarnia.
"We are installing a fairly large lithium battery at our site," refinery manager Glenn Hayes said.
Imperial Oil's partner in the project, Boston-based Enel X, said it expects the 20-megawatt battery to be "the largest behind-the-meter battery storage solution in North America." ", did he declare.
Battery construction is now taking place offsite, and the project will see "several modules" stacked next to each other, Hayes said.
"We plan to install them on site and have them running in the second half of this year," he said. "It takes quite a large footprint, but we're fortunate to have some green space next to our main substation that we'll be operating for this facility."
Imperial Oil was already working with Enel X "to help manage our demand response on the power grid," Hayes said. "They're a pretty big player in this space."
Imperial Oil's battery project joins others at industrial sites in the Sarnia area. They include projects at Shell and another unnamed New York-based facility, Convergent Energy, which previously reportedly said it would help venues save money on their power bills.
Because Imperial Oil, like several other major industries in the region, receives electricity from Hydro One, the battery project will not directly impact Bluewater Power, said Janice McMichael-Dennis, CEO of the utility. local audience.
Content of the article
Bluewater Power has large industrial customers that account for 35% of the utility's electricity consumption in winter and 25% in summer, McMichael-Dennis said.
One such customer uses a similar battery system, she said.
"The business case, I think, would be both economic and environmental," McMichael-Dennis said.
The technology allows a company to shift part of its electricity bill away from higher-priced peak periods, which can also be when Ontario's grid is more likely to use natural gas generation.
"We will be the first Imperial Oil facility to try this," Hayes said. "Our plan, at this point, is to locate the asset here, demonstrate its capability and seek to evaluate the expansion of our Nanticoke facility and other assets we may have."
Hayes said: "We have in-house power generation, but the majority of the electricity needed to run our business comes from the same grid that you and I are powered at ours."
The battery system is expected to supply about 15 to 20 percent of the site's daily demand, Imperial Oil said.
Hayes said Ontario "has a very green electricity grid, especially during nighttime hours when demand is down."
"What this will allow us to do is recharge the batteries at night when Ontario's power grid is mostly green and powered by nuclear, hydro and wind," and then use the electricity stored during peak hours during the day, Hayes said.
"What the province will see is a reduced draw from Imperial during peak hours during the day, as well as during any network emergency that occurs during the day," he said.
Financial details of the project were not disclosed.
"We think this is a pretty exciting project that is helping to further green Ontario's grid and reduce emissions associated with the electricity generated to power our asset," said Hayes.
"This is an opportunity that allows us to align our business needs and attractive business investment with a project that is also attractive to the province as a whole.
pmorden@postmedia.com